Description
Machine-cut slabs (saw-cutting machine or diamond wire) are produced by computer-controlled machines.
Saw-cutting machines, diamond wire, trimming and heading machines, sanding and polishing machines allow a precise, fast and semi-automatic production.
Typical surfaces for internal use:
saw cutting (C 60 sanded);
rough sanding (C 120 sanded);
fine sanding (C 200 sanded);
polishing.
Further types of sanding such as C 300, 400, 600, ... are also possible.
Dimensions
Given the good size of the blocks extracted from the quarry we can produce standard modules such as 30 cm. width and running length; mainly, however, we can satisfy requests for unusual modules. Fixed dimensions and large modules (according to the client's or the architect's demands) are appreciated.
The material presents a certain uniformity and does not generally have white spots. For this reason a large format best enhances it.
Available in
Boschetto dark and light.
Delivery
On one EUR-SBB palette there are approx. 1000 kg. of slabs, approx. 11 - 15 m2 of flooring.
---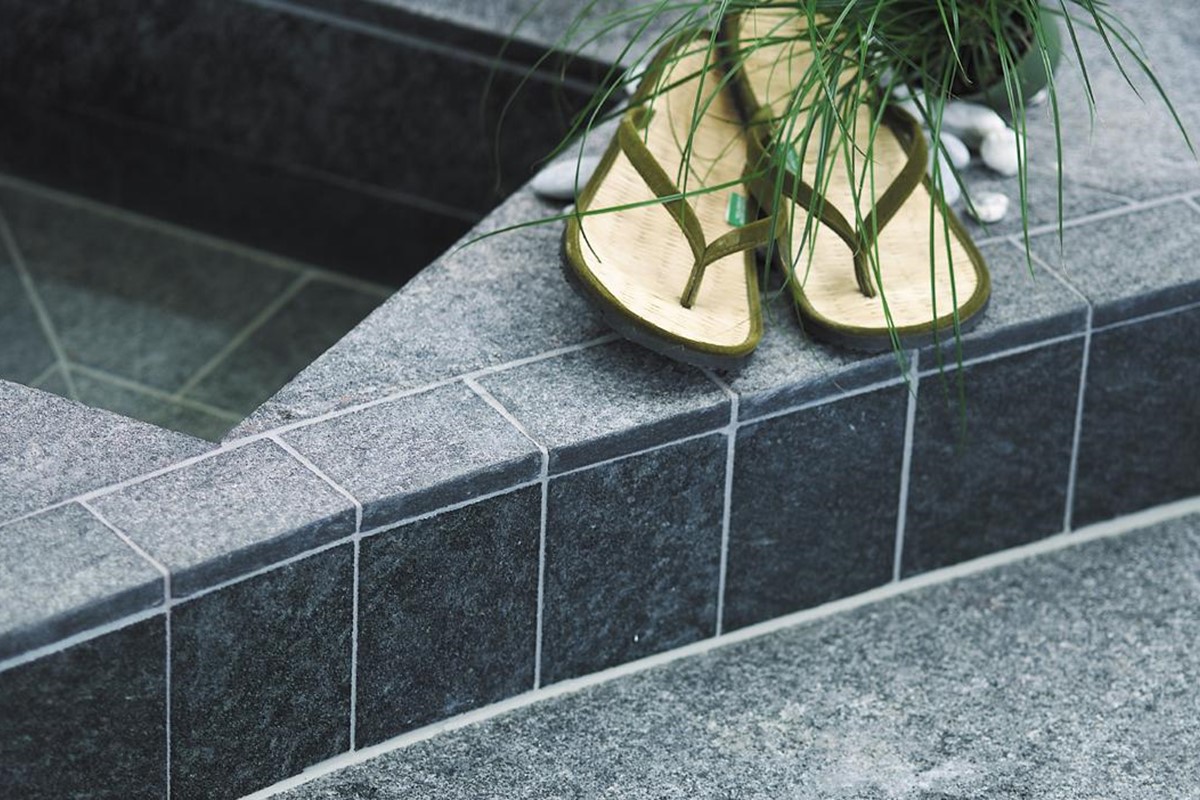 ---
---
---
---